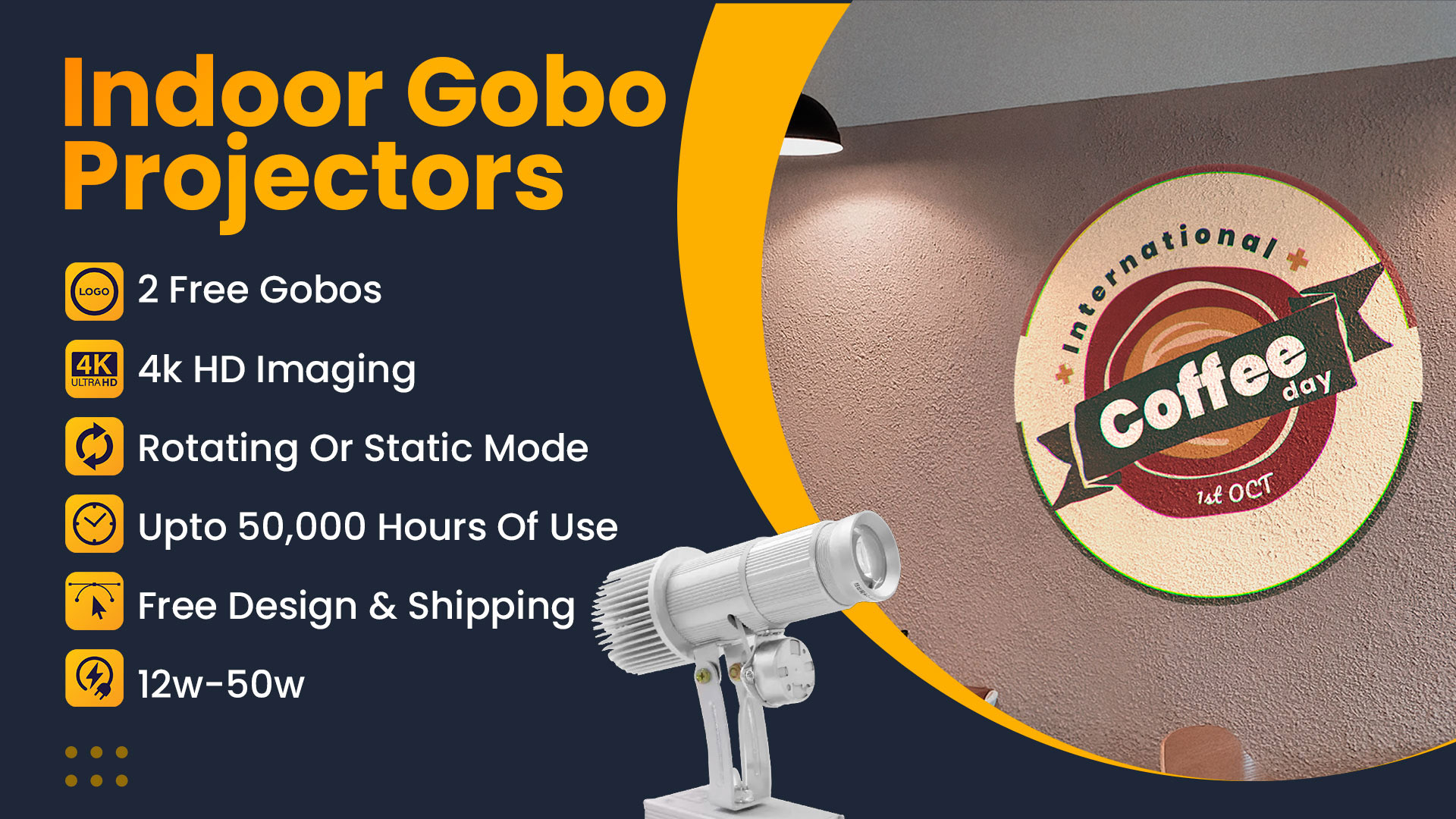 Join The Gobo Revolution! Indoor Gobo Projectors
Indoor GOBO projectors are a versatile tool that is perfect for home use or for marketing your business. It is ideal for using at home during the holiday or for promoting just about any business, school or organization. INDOOR LED logo projectors illuminate your logo in a static or rotating mode on the floor or wall of any establishment for over 50,000 hours. They are ideal for restaurants, bars, wedding projectors, hotels, homes or any business that wants to project their logo, advertising message or display safety signs. Select from a projector that is right for your needs and select the right wattage based on the distance required for the projection and the amount of light present in the projection area. Each projector includes 2 FREE custom or stock GOBOs, which allows you to easily change the personalized artwork. 
Our indoor logo projectors will project your logo or the graphic of your choice on just about any surface. Its compact design makes it easy to install in different places. If you want to use projectors to draw the attention of your potential customers. 
Indoor Rotating GOBO Logo Projectors
For Businesses
Indoor LED Projectors For Weddings
& Special Events
Indoor GOBO Projectors For
Homes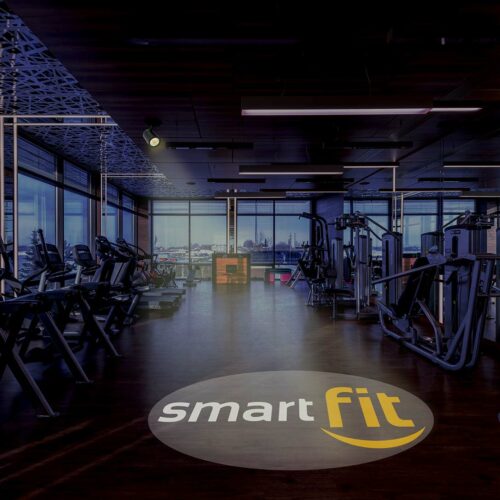 Infinity GOBO Projectors For INDOOR USE
Our collection of Indoor Gobo projectors  illuminate your logo in static or the rotating mode. Indoor projectors are available in 12W, 15W, 25W, 35W and 50W. Our indoor GOBO projectors have been popular for years as a special effect lighting for weddings and are now gaining popularity in other business applications.They are perfect for wedding halls, banquette facilities, restaurants, bars and trade shows. Our customized monogram  projectors include 2 FREE CUSTOM GOBOS, which allow you to change your promotional message any time.  
Select Power :
Price : $