Outdoor LED GOBO Projectors
Infinity Projectors offers a full line of indoor and outdoor GOBO projectors that illuminate your logo in a static or rotating mode on the floor or wall of any business. It is an ideal advertising tool for restaurants, bars, weddings, hotels, homes or any business that wants to project their logo, advertising message or even safety signs. Pick from a projector that is right for your needs and select an LED advertising logo projector that has the right wattage based on the distance required for the projection and the amount of light present in the room. Each LED light projector includes 2 FREE custom or stock GOBOs, which allows you to easily change the artwork of your personalized logo projector. You can order additional GOBOs to change the artwork that's illuminated on a daily basis or based the season.
Outdoor Rotating GOBO Logo Projectors
For Businesses
Outdoor LED GOBO Projectors For Restaurants, Clubs & Bars
Premium High Wattage Outdoor Projector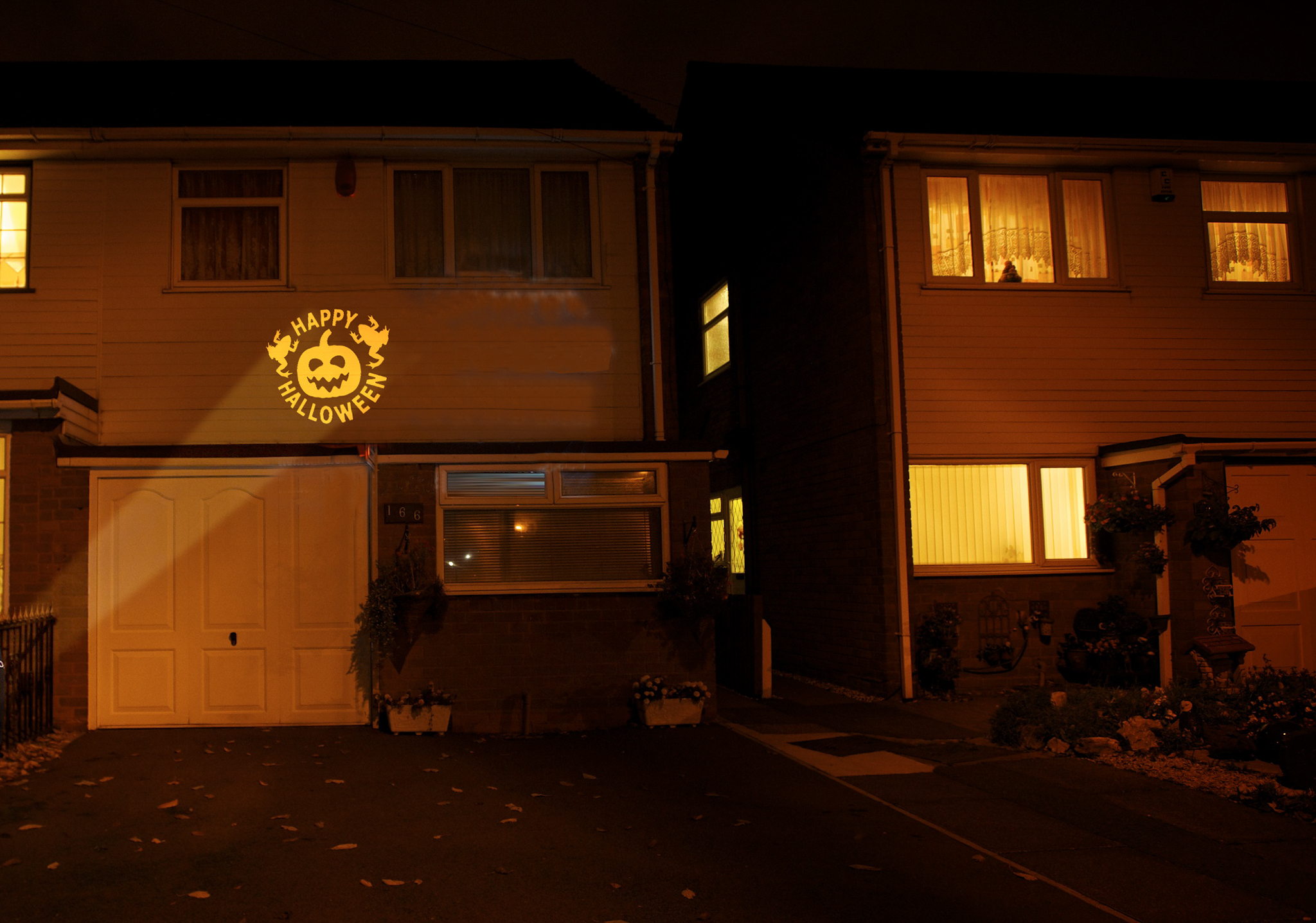 stand out with Infinity's Outdoor GOBO Logo Projectors
Outdoor Gobo Projectors are widely used in various outdoor applications. You can use them for holiday projection of Thanksgiving, Halloween, or Christmas theme. They can be used for outdoor parties, events, weddings, sporting events and other winter or fall occasions. You can use custom outdoor GOBO projectors to grab attention and generate traffic to your business or to effortlessly create a visual effects to enhance any occasion and make it memorable.
A crisp, clear illumination of your logo, pattern or photo in darkness can turn heads and capture the attention of those who pass by. The projections can illuminate your advertising message on just about any surface including public places, mountainsides, walls ceilings, floors, sidewalks, streets, and parks.  The possibilities are endless as you are able to create a use for the projector that no one else has thought of before. At Infinity Projectors, we have access to all the accessories and equipment you might need for outdoor projection, advertising, seasonal events, logo projection, and more. With us, you will always get 2 Free GOBOS with every purchase of a new projector.
Select Power :
Price : $