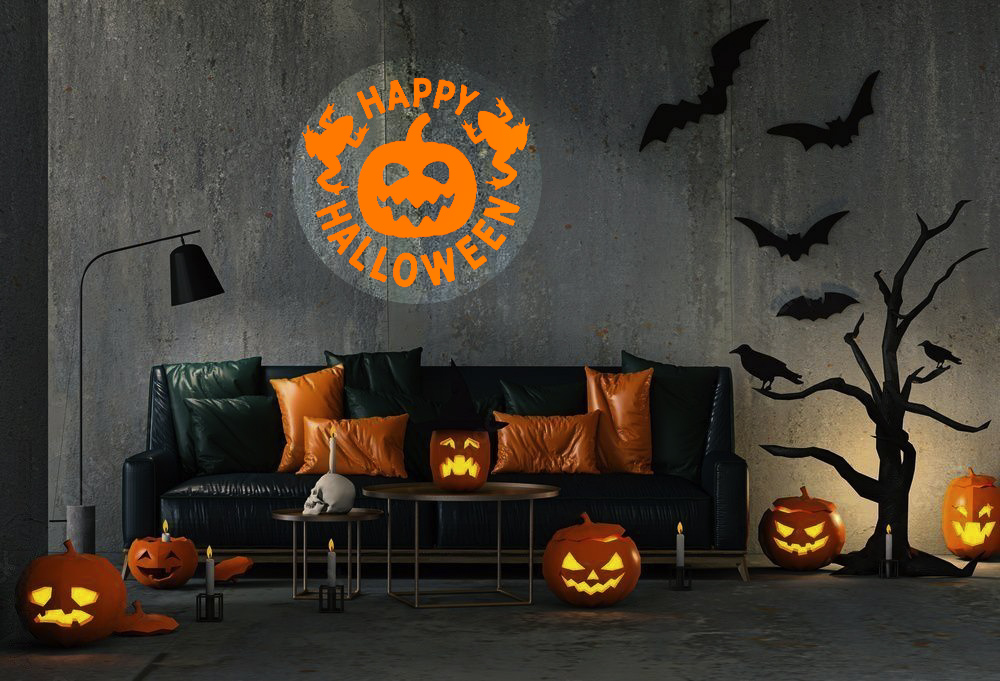 Holiday Gobo Projectors Ideas for your Event
Looking to spice up your home of business during the holiday season? Holiday Gobo Projectors allow you to illuminate a custom or stock design on any wall, ceiling or floor. It is perfect for any party, conference, trade show or holiday gathering. Holiday Gobo Projectors is a brilliant choice to be the highlight of your Thanksgiving, Halloween or Christmas event. Check out of full range of indoor, outdoor and high wattage Holiday Gobo Projectors that let you decorate the your house, stadium, or gym with dazzling design without taking a single step on the ladder for the preparation. Our Holiday Gobo Projectors can make your yard the talk of the town.
Our Holiday Gobo Projectors are easier to set up than the Christmas lights you have to hang one at a time. You can customize the message with your logo, name or even custom artwork. Since Infinity Projectors includes 2 free GOBOS with every projector purchase, you are able to plan in advance and create custom gobos that will work for different holidays. You can ever purchase more GOBOS which will give you even more flexibility. Turn on the Gobo projector and lighten up your house or business in your favorite color. Whether you want to celebrate holidays with a themed seasonal light shows or take your projector into your yard and direct it towards where you want to show the display.
Benefits of Holiday Gobo Projectors: –
Deliver stunning effects in the most discreet and effortless ways

Creative expression to amplify holiday seasonal spirit

Instantly transform the indoor or outdoor venue with an enchanting display

Multiple masking methods

Improved safety with over 50,000 hours of use 

Take less set-up time by power linking multiple units.