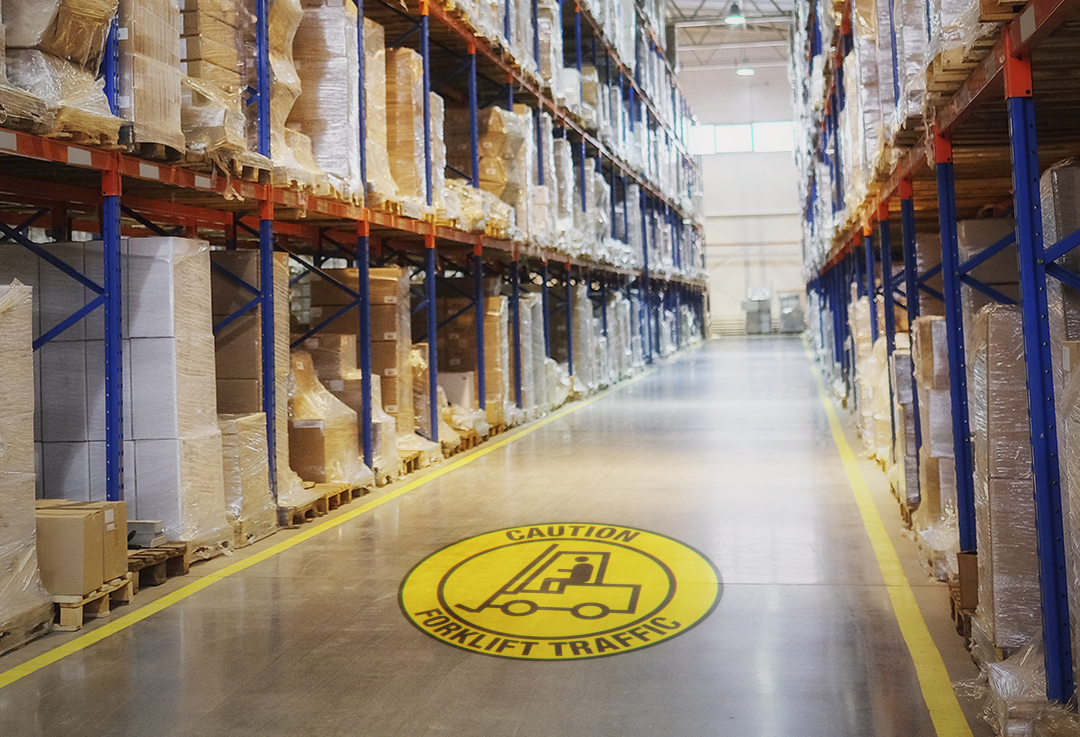 Custom LED Virtual Sign Projectors
Safety signs projectors are now widely used in Industrial businesses and warehouses of all kinds. Forget about using tape, adhesive safety labels and paint for your safety signage. These old forms of signage are often obstructed by machinery and are hard to see, which increases the risk of serious injury to your signs. Safety signs must stand out to be effective. Infinity Projectors' Safety signs projectors are the ideal way to display wall safety and bright floor signs with a potential hazard, high traffic or uneven flooring. This digital monogram projection can be used to project stop signs, fork lift warning signs or even digital no parking projections in busy parking lots downtown. Safety signs projectors use the HD imaging lens and high-output LED bulb to project your desired sign from a distance. Our Safety sign projectors can work well in almost all lighting conditions and are easy to adjust or mount on the wall. You can use chose from our selection of indoor gobo projectors , outdoor sign projectors or high wattage sign and gobo projectors.
Our personalized safety sign projectors allow you to create your own custom LED sign or you can chose from a stock design, Buy your safety sign monogram projector online from Infinity Projectors and receive a 2nd GOBO for free. This will allow you to switch the sign if you have a need of changing the gobo message. 
Benefits of safety sign projectors
Illuminates your sign with HD 4k LED lights

Rust and weatherproof projector for the rough environment.

It can be effectively used for both Indoor and outdoor applications 

Ideal for industrial environment, parking lots and real estate signs

Includes a remote control and 2 Free GOBOS

Easy to see 

Over 50,000 Of Use